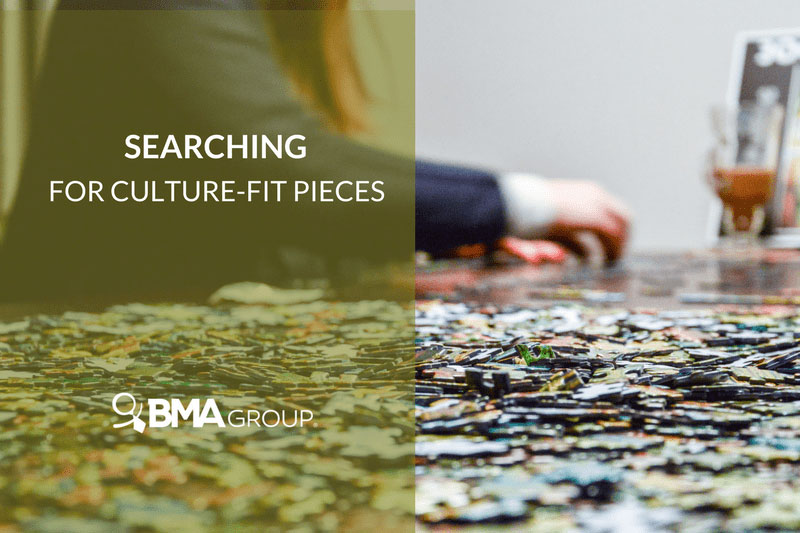 A new era of company culture and recruiting is here…to stay.
No more papers or ineffective tests. Take a simple online survey, and define your company's culture today.
Company culture and recruiting's main objective surpasses the search for culture-fit talent. It also implies matching qualified candidates with jobs and roles that make them happy and where they will be most productive. That is why BMA Group has partnered up exclusively with TalentTank, a Madrid-based tech startup that's turning heads in many industries around the globe.
In an interview with one of TalentTank's co-founders, Rebecca Rico explains how company culture and recruiting is shaping the industry as we know it through technology.
The basics of company culture
According to Rico, Company Culture is built on the list of core values that is shared among your staff.  Many companies share the same flaw: they aren't aware of the power behind their organizational culture. In recruitment, you need to choose wisely. There's a lot of talent on the market, but the vast majority will not be the culture-fit talent you're looking for. That's where BMA Group and TalentTank come to the rescue.
TalentTank is an innovative tech startup, founded in 2014, that concentrates on shaping the organizational culture of a company, and finding culture-fit candidates through an integrated SaaS (software as a service). Their mission: Provide a tool that will help people find a job where they're content.
Rico enunciates that, through the years, they have noticed that companies are not aware of their shared values. By not defining their values, their recruitment process will not be as effective. Recognizing your organization's values is essential in defining your company culture. Keep in mind–the values are defined by your employees and team members.
Staffing: the essence of company culture
Effective staffing is at the core of any business' success. To grow a successful company, you must not only focus on recruitment, but also in retaining talent. Rico explains that in order to triumph, one must visualize a company and its workers as a whole.
"At TalenTank, we think first about how a person fits within a group, not just at a job position."
Have you ever asked yourself if your staffing is content within the work environment? In company culture and recruiting, your main focus should be your team. Employees are as equally important as clients in any business. If they are not happy, some things have to change. Think about this equation:
A Positive work environment + Qualified, engaged staff =


Higher productivity and revenue
Sounds amazing, right? Rico highlights that achieving a specialized staffing is no easy task. There's a lot of research to conduct when recruiting culture-fit talent. At the same time, to find the optimal candidates for your organization, you need to define your organizational culture first.

Bringing technology into the organizational culture mix
Thanks to the unique technology that TalentTank offers, you have access to the staffing solutions you're looking for, right in the palm of your hands.
According to Rico, the online software reunites everything they used to do by hand. Through a six-minute employee survey, the software analyses the results, and determines the company's shared values. At the same time, it defines your company's culture and subcultures.
The ingenious aspect of TalentTank's software is mapping out a company's DNA. Every company has this unique profile. Most just don't value the potential of identifying or embracing their company's DNA. Rico defines a company's DNA as the values and behaviors that form a company's culture.
When faced with complex situations, employees tend to make decisions based on the organization's core values.
The complex puzzle that is company culture
In business, entrepreneurs have the same goals: achieve efficiency, maximize employee's productivity and increase their firm's revenue.  Is it ambitious to envision this? Yes. Is it impossible to achieve? Absolutely not! BMA Group's alliance with TalentTank shares a special vision: finding qualified candidates with advanced technology and placing them in an organization and workplace where they are truly happy (and where they will be most productive). Just like Rico states: "You know you are happy when your job stops being a job and starts being a life project"
In the end, company culture and recruiting match perfectly – just like jigsaw puzzle pieces. You're always in search for the exact placement of the final, victorious piece.
Complete your puzzle now, by using online culture monitoring programs, and watch your company flourish into something amazing.
LEARN MORE ABOUT THIS SPECIAL PARTNERSHIP AND HOW WE ARE REVOLUTIONIZING STAFFING AND RECRUITING.