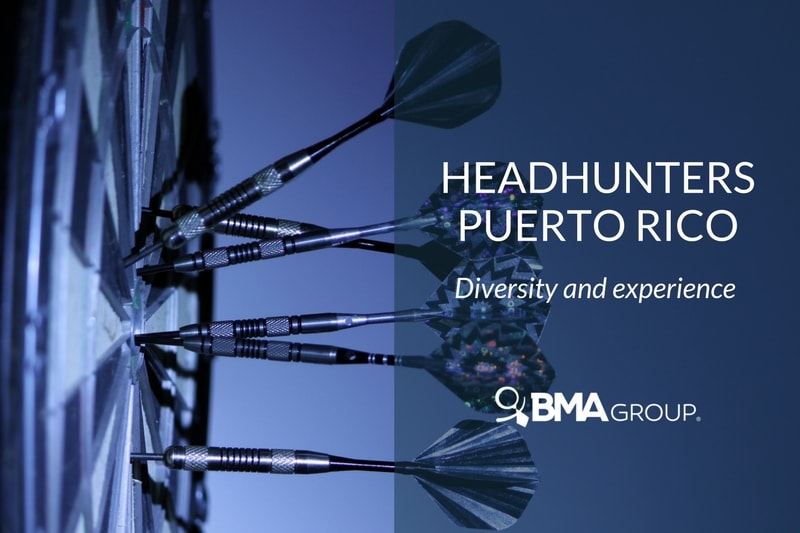 Headhunters Puerto Rico offers all the resources you need to excel in your industry.
Headhunters Puerto Rico: Aim for Your Company's Greatness
Every successful entrepreneur strives to recruit the most adept team for their business. As an employer, if you want to thrive in any industry, you must know that the secret to success relies on the employees, not the customers. To entice and satisfy your prime clientele, you need to attract adequate talents first.
Employees are part of your firm's image. To achieve a positive company image, you must invest in recruiting a superb staff. Nonetheless, there's no need to stress over interviewing suitable candidates, HR expenses or training. Headhunters Puerto Rico has you covered! Discover how headhunters Puerto Rico holds the key to your company's success.
Local Perks of Headhunters Puerto Rico
We understand recruiting is not easy, but it's necessary to optimize your business. Headhunters Puerto Rico acknowledges your company's needs and is committed to taking your company to new heights.
Here are some benefits of hiring Puerto Rican headhunting services for your firm:
Vast Expertise in Local and International Markets
Leading headhunting firms in Puerto Rico offer companies the opportunity to broaden their HR recruiting horizons, integrating a diverse group of skillful individuals in the work field. In this arena, headhunters in Puerto Rico have vast expertise recruiting, outsourcing, staffing, and providing other related services. For many years, it has provided local and worldwide companies with an extensive list of proficient employees.
Variety of Services
Headhunters offer a wide-range of services that provides all the business solutions your company is looking for. Some of the innovative business services many leading Puerto Rican' headhunting companies provide are the following:
1. Leasing
Recently, headhunting companies have incorporated temp to hire services (better known as temporary workers) in their business offers. Staffing services are not only about searching for permanent talents for the vacant positions in your firm. It also provides the mid- and short-term recruiting solutions you need to build an A+ staff.
2. Outsourcing
Puerto Rico's leading headhunting companies want to offer their clients any business resources necessary to maximize staffing productivity and achieve efficiency goals. BPO services (short for business processing services) are the new outsourcing trend, and staffing agencies are all over it!

3. Talent development
No more interviews or training! Headhunters do it for you, finding the culture-fit talents you are looking for, no matter the size of your company. Sit tight and let the experts do the talent search for you!
4. Consulting
You have doubts? Don't worry. Headhunting services can answer all your questions. Headhunting firms provide a broad range of consulting services that go from staffing and outsourcing divisions to administrative consulting.
Bilingualism
These headhunters may be in the heart of the Americas, but Spanish is not the only language they speak. Headhunters in Puerto Rico have efficient, bilingual employees to cater any of your firm's staffing needs. The headhunters' proficiency in both languages, Spanish and English, make them highly-qualified partners that can provide an exceptional customer experience.
Island's Geographic Location
Puerto Rico is more than just a popular tourist destination, rich in history and with warm temperatures. The island's geographic location lies in between North and South America. Imagine all the connections headhunting companies in Puerto Rico have in both continents! With Puerto Rico's location, business possibilities are endless. Not only that, but headhunters can provide your company with a wide range of diverse, trained talents as well.
Accessibility to Emerging Technologies
Headhunters in Puerto Rico are always looking for long- or short-term culture-fit talents. To discover them, they use prime, innovative methods to match the talent's values with your company's values. That's why many call us, headhunters, specialized matchmakers!
Succeed with BMA
With vast knowledge in the headhunting industry, BMA Group will be a strong contributor to your company's success. BMA Group manages more than 600 people in 14 countries, with a 99% client satisfaction rate and a turnover rate lower than 1%. This human resources and consulting firm works arduously to supply local and worldwide companies with the most suitable talents for their vacant positions. Also, BMA Group offers a broad range of services to coach companies on how to increment employees' productivity and work performance.
Go beyond your expectations and turn your dream company into a reality with headhunters Puerto Rico!
Want to continue learning?
Discover the advantages of outsourcing your sales force with this free E-Book: "WHAT OUTSOURCING SALES CAN DO FOR YOU."