Why are some companies better to work for than others? The answer may have changed a bit since the coronavirus pandemic significantly altered how we work and conduct business.
Between remote work, flexible work schedules, a tighter labor market and inflation, expectations have changed. Employees want more flexibility, better pay and more focus on work-life balance and mental health. When they don't get what they want or what they need, they are more likely than ever to quit, hence The Great Resignation.
| Read more about The Great Resignation at Fortune, CNBC, Pew Research Center, McKinsey & Company, Wikipedia. |
Yet, throughout these tough times, some companies have continued to thrive and keep a good reputation. Here are the top 10 according to Glassdoor.
1. NVIDIA
Rating: 4.6
Headquarters: Santa Clara, California
What employees are saying:
"The work is challenging and meaningful. Compensation and benefits are great, and I love my coworkers."
"NVIDIA plays for keeps. They provide resources to help support employees in many different ways: sessions on well-being, employee resource groups, generous benefits."
"People here are easy to work with and super helpful, having that engineer culture is great. CEO is brilliant and cares about his employees."
2. HubSpot
Rating: 4.6
Industry: Technology
Headquarters: Cambridge, Massachusetts
What employees are saying:
"The company works remarkably hard to create an inclusive community where every single person is able to bring their best, whole self to work."
"Incredible culture, strong company values, experienced and transparent leaders, growing and scaling rapidly, huge opportunities for career growth."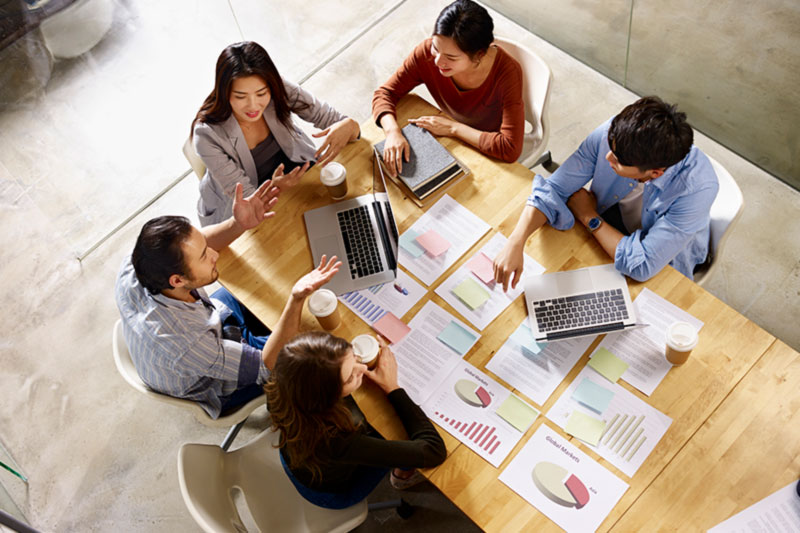 3. Bain & Company
Rating: 4.6
Industry: Consulting
Headquarters: Boston, Massachusetts
What employees are saying:
"Great people, supportive culture with lots of resources to help you develop, high performing teams, and a culture of success."
"Very competitive compensation package. Great learning environment, very supportive and strong personal development program. Great people! Work with some of the smartest minds."
4. eXp Realty
Rating: 4.6
Industry: Real Estate
Headquarters: Bellingham, Washington
What employees are saying:
"All agents and employees are given white-glove service! We are truly cared about!"
"eXp truly cares about its employees and doesn't rest on what it's currently offering … always looking to make things better for the employees!"
5. Box
Rating: 4.6
Industry: Technology
Headquarters: Redwood City, California
What employees are saying:
"Amazing culture, smart colleagues who care about results and balance. Excellent CEO and executive transparency."
"Box hands-down has the best company culture I've ever been a part of. The leadership team genuinely believes in and demonstrates the core values of the company. A continued emphasis and focus on taking care of employees so we can deliver an amazing product and enjoy the work that we do is phenomenal."
6. Boston Consulting Group
Rating: 4.5
Industry: Consulting
Headquarters: Boston, Massachusetts
What employees are saying:
"Amazing and bright colleagues, flexible working models, great company benefits, and great learning opportunities."
"There is no better place to start your career. Great trajectory. Tons of training. Breadth of experience. Grad school sponsorship. Amazing."
7. Google
Rating: 4.5
Industry: Technology
Headquarters: Mountain View, California
What employees are saying:
"All the good things people say are true–great culture, great pay, and benefits, fun projects, awesome offices."
"Excellent work-life balance allows me to get the most out of life."
8. Veterans United Home Loans
Rating: 4.5
Industry: Finance
Headquarters: Columbia, Missouri
What employees are saying:
"Great work/life balance, amazing opportunities to grow your career, great co-workers, and overall amazing atmosphere."
"You receive fantastic training for the position you are going into. The benefits are amazing, and the company makes you feel important. VU's values are truly shown in the day-to-day environment amongst all of the employees, and it's very nice to go to work every day knowing that those values will be shown throughout everything you're doing."
9. lululemon
Rating: 4.5
Industry: Retail
Headquarters: Vancouver, Canada
What employees are saying:
"Great benefits, including healthcare, investment options, and money to work out each month."
"Great people, opportunities, and vision and goal workshops to develop what you want in the role."
10. Salesforce
Rating: 4.5
Industry: Technology
Headquarters: San Francisco, California
What employees are saying:
"Great culture! People are awesome! A lot of opportunities for career growth and development and great pay!"
"Work-life balance is REAL and you will hear it if you don't take care of yourself first (which is really nice and refreshing). They give mental health days and a stipend that has really an unlimited list of things you can use it for."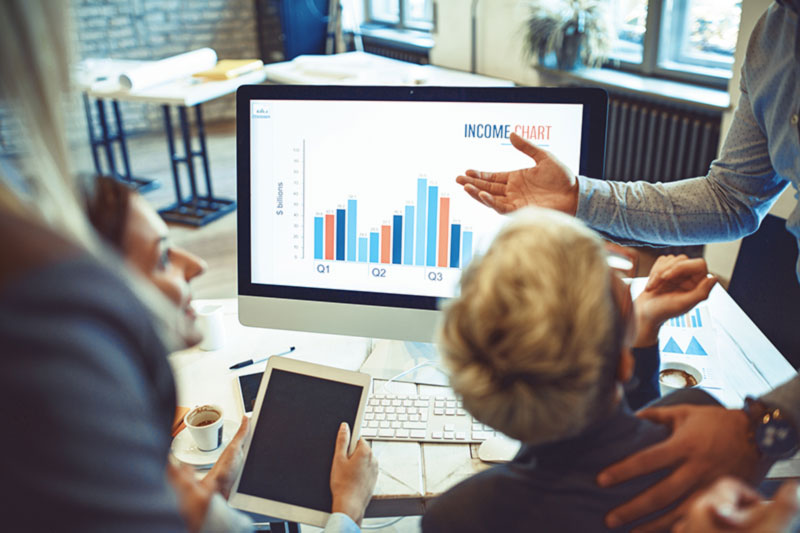 12 Traits That Make a Company a Great Place to Work
Numerous surveys show that the top workplaces prioritize employee well-being and cultures of inclusion, purpose, empathy and effective communication. In a nutshell, to attract and retain employees, today's companies must shift their focus from trying to get more out of people to investing more in them by addressing their professional and personal needs.
Following are some of the most important qualities top workplaces have in common.
1. A Culture of Care
Employees who believe that their employers care about their well-being are happier and, therefore, more engaged and productive. A culture of care involves leaders who show that they value and respect their employees and employees that care for each other and for their customers.
2. Intentional Healthy Corporate Culture
A great place to work usually doesn't happen by accident. Organizations must intentionally build and develop a corporate culture that continually supports employee well-being, engagement and trust.
3. Stellar Communication
Open and timely communication creates transparency and builds trust. When employees are able to give honest feedback and leadership uses that feedback to improve work processes and company culture, employees feel heard, understood and valued members of the organization.
4. Employee Empowerment
A top-rated workplace typically offers opportunities and incentives for employees to learn and develop their hard and soft skills, which in turn enhances the company's performance and talent pool. The employees can use their interests, skills and abilities to chart their own course within their companies.
5. Competitive Salary and Benefits
This one is a no-brainer. Organizations that care about their employees compensate them well for their contributions. This includes salaries that are adequate for the employees' locations as well as benefits such as profit-sharing, health and wellness programs, stock options, performance bonuses, tuition reimbursement, online educational platforms and perks such as free daycare and gym memberships.
6. Clear Definitions of Success
Great places to work for provide clear definitions of what it takes to be successful in that company. These benchmarks for success are described in quarterly or annual employee, departmental and company goals. Employees are given autonomy to choose when, where and how they work to accomplish their goals. Timely reviews and regular feedback ensure that they can manage priorities and expectations.
7. Accessible Leaders
Leadership must be visible and accessible via frequent contact, open-door policies and town hall meetings, among other measures. Top workplaces usually have leaders who lead by example and who help identify and maintain a shared vision.
8. Flexibility
Flexibility never fails to make the list of most desired qualities in an employer. Today's employees expect flexible work schedules and remote or hybrid work options. Companies that offer these are more successful at attracting and retaining high-quality talent.
9. Meaning and Purpose
Organizations that go beyond profits to embrace shared visions, values and experiences typically rank higher than those that do not. Millennials and Gen Z's are known for favoring jobs that give them a sense of meaning and purpose and rejecting employers whose only purpose is to increase profit.
10. Pro-Innovation Position
By now we all understand that innovation is critical to success in today's global and ever-changing marketplace. Innovation inspires employees to contribute to the greater good of the company and society and enables companies to survive and thrive in a super competitive market.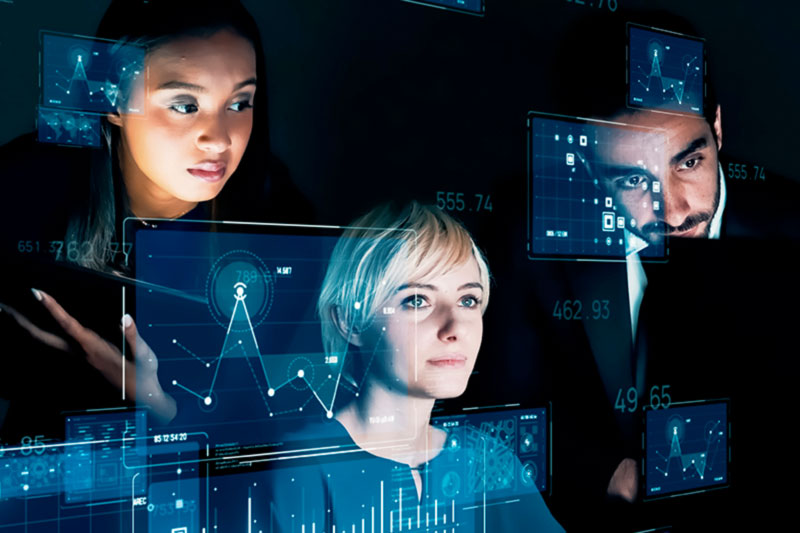 11. Room for Improvement
No company is perfect. Acknowledging and tackling imperfections is another quality that employees admire in top workplaces. An honest approach and a desire to improve are attitudes that engage and attract employees. One way top employers achieve this is by having two-way performance reviews so that employees can both receive and give feedback to their supervisors, anonymously if they so choose.
12. Pleasant Work Environment
Working environments that are safe, comfortable and appealing score higher with employees than those that are stuck in the past. The new workplace features a range of physical spaces for a variety of needs: work, rest, privacy, collaboration, exercise and entertainment. Many also provide healthy, high-quality food at the lowest possible prices, including gourmet vending machines.
Final Word
How does your company measure up? What will you do to make your company a great one to work for? Remember: A great place to work is not just a cool workplace; it's one that by keeping employees happy, engaged and productive also helps the company reach its highest potential.