Employers Struggle to Fill These 30 In-Demand Tech Jobs
For years, engineering and IT positions have been notoriously difficult to fill with qualified talent. But our growing reliance on technology—particularly since the Covid-19 pandemic popularized remote work and video chat apps—has significantly increased demand for tech professionals, making it even harder to fill these positions and forcing companies to re-evaluate and adjust their recruiting processes.
Tech Recruiting Woes
Engineering: It's Complicated
There are several reasons why employers and recruiters struggle to attract and hire the right engineering candidates.
Talent Shortages
Engineering students choosing popular fields creates a shortage in other fields. Top engineers are always in high demand, receiving multiple job offers. Competition gets even tougher when employers must compete with Big Tech companies for the best engineers.
Complex, Long Hiring Process
According to a LinkedIn study, at an average of 49 days from the time candidates submit their job applications to their first day on the job, engineering has the slowest hiring of any industry. Recent engineering recruits report even longer hiring times, sometimes two or three months. The engineering recruiting process typically involves multiple interviews, screenings and tests. This complex hiring method makes it more difficult to fill open positions.
Excessive Requirements
Finding engineers with the right qualifications for a job can be extremely challenging. Most engineering positions call for very specific technical skills, and many require leadership and business skills as well. Unfortunately, employers often inflate the qualifications for engineering jobs to the point that promising candidates are discouraged to apply.
IT: Custom Expertise
Demand for information technology workers grows as our dependence on technology increases. Unlike engineering, many IT positions don't require advanced education, but they do require a very particular combination of experience and skills. Like engineering, IT is experiencing talent shortages is some areas and slow hiring times: a 44-day average, according to the LinkedIn study.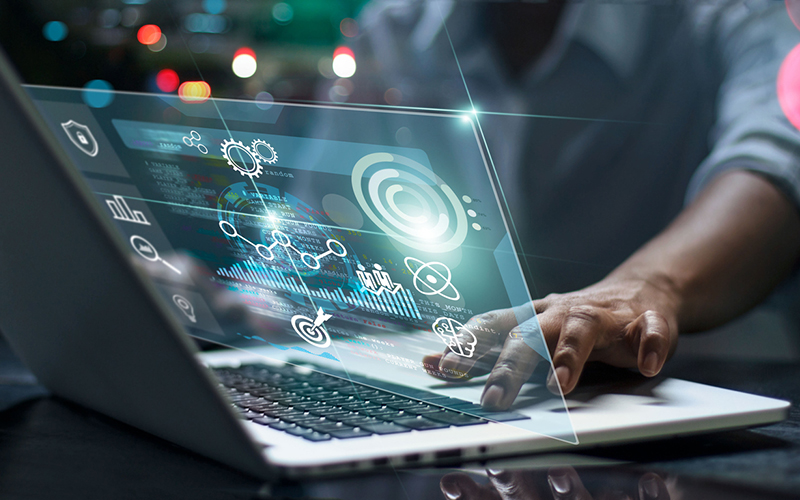 Hard-to-Fill Tech Positions
As companies scramble to hire talent in a tight tech job market, many are hitting a wall when attempting to fill certain positions. Here's a list of the hardest-to-fill engineering and IT positions:
Engineering
Automation & Robotics Engineer
Data Science & Machine Learning Engineer
Data Analytics Engineer
Project Engineer
Renewable/Alternative Energy Engineer
Mining Engineer
Civil Engineer
Environmental Engineer
Biomedical Engineer
Software Systems Engineer
Mechanical Engineer
Electrical Engineer
Petroleum Engineer
Systems Validation Engineer
Information Technology
AI Architect
Data Scientist & Data Analyst
DevOps Engineer
Software Developer
Cybersecurity Specialist
Blockchain Engineer
Database Administrator & Architect
Network/Cloud Architect
Systems Analyst
Programmer Analyst
Solutions Architect
Network/Computer Systems Administrator
App Developer
Web Developer
UX Designer
What You Can Do
Even in this tight tech job market, employers and recruiters can improve their chances of attracting and hiring the right job candidates.
1. Revise Your Job Listings
The standard job listing (job title, responsibilities, qualifications, compensation) doesn't cut it. Job candidates want to know more about your company and what it would be like to work there. Try shirting the listing's focus on what your target candidates need and what you can offer them. Think of the job posting as an ad for your brand, and sell the position. Include information about your company's values and culture, perks, remote work, flexible work schedules and other attractive benefits.
Job candidates want to know more about your company and what it would be like to work there.
2. Simplify the Application Process
Job candidates frequently walk away from cumbersome (and frustrating!) online job application forms and platforms. Research shows that 60% of job seekers quit in the middle of filling out online job applications because of their length or complexity. Most, 79%, prefer a one-click application process and aren't interested in spending more than 10 minutes on a job application, according to job search website CareerBuilder.
Make sure that your online application process is simple, quick and without any bugs. Allow job seekers to save incomplete applications, If you're accepting resumes, don't ask candidates to fill out fields that replicate the information on their resumes; let them upload their resumes.
3. Streamline Your Interview Process
The longer the interview process takes, the less excited candidates get and the more likely they are to explore other job opportunities. While a quick interview process can boost your brand's reputation, a sluggish process may signal an overall lethargic and inefficient company culture.
When candidates start losing interest before the end of your interview process, it's time to evaluate and change your process. Consider the following questions:
How much time do candidates have to wait between each defined stage of the process?
Can you shorten the time it takes to complete any of these stages, specially the time between the phone screen and the first interview?
If you're conducting multiple interviews, can you schedule them closer to each other?
Is your interview process structured or unstructured? Structured interviews are almost twice as effective as traditional interviews.
How many people participate in the interviews? The more people involved, the more difficult it is to schedule times that work for everyone.
Have you considered virtual interviews? Remote interviews are easier to schedule because they don't require candidates to travel.
How long does it take you to decide on a candidate? Chances are you can expedite the decision-making process.
4. Check Your Expectations
We all want to attract the best candidates. Many employers beef up job requirements and qualifications to discourage anyone but top candidates from applying. They may ask for an excessive number of skills or years of experience, as well as certain college degrees and other requirements. Good, effective job listings are realistic.
Many tech job candidates, especially in the IT field, don't have college degrees. They acquired their knowledge and skills via online courses and on the job, which may have been a startup project or freelance work. Since technology is constantly evolving, it is more important that these candidates are adaptable quick learners.
5. Don't Stall
Sometimes the right candidate for the job is the first one you interview. When a candidate seems to be a good fit for your company, fight the temptation to wait for an even better, likely non-existent candidate and risking letting this one get away.
Are you struggling to fill your tech positions? BMA Group can help. It's what we do. Contact us for details or to get started today.