In a historically tight labor market in which jobs far outnumber candidates, employers are struggling to find qualified talent, while job seekers wrestle with online job applications. Clearly, these two groups are having a tough time connecting with each other.
They need an experienced, skilled, professional matchmaker.
What Is Staffing and Recruiting?
Staffing and recruitment agencies help employers find and hire workers and help job seekers find jobs. But that's just for starters. They do a lot more than match jobs with candidates.
They perform numerous tasks for organizations that don't have the time, expertise or resources necessary to manage a variety of functions. These functions include short-term and long-term staffing and recruiting, executive search, extensive background checks, onboarding and training, payroll and benefits, and outsourcing part or all of an HR operation, among other tasks. Typically, staffing involves contract (temporary) employment, while recruitment focuses on filling long-term positions.
Staffing and recruiting is a $500 billion global business (Statista, 2022). In the U.S., the staffing industry generates more than $152 billion in annual revenue, employs more than 3 million workers during an average week and hires about 16 million contract workers each year (American Staffing Association, 2022). The U.S. recruiting industry reports more than $23 billion in revenue per year (IBISWorld, 2021).
Employment agencies place workers in virtually all occupations and industries. Most, 36%, work in the industrial sector, followed by office (24%), professional and managerial (21%), engineering, IT and scientific (11%) and healthcare (8%).
Why Use an Agency?
The decision to hire an agency depends on several factors, among them the number of positions you need to fill, how soon you need to fill them, how often you require staffing/recruiting services, the type of candidate(s) you seek to attract and hire, your budget, and your in-house capabilities.
Working with staffing and recruitment agencies offers many benefits.
1. Expertise
Staffing and recruitment agencies have a level of expertise that usually exceeds that of HR departments in most companies. The agencies have specialized knowledge and experienced dealing with the labor market, employment trends, job posting tactics, networking, candidate screening and interviewing, industry-specific skills and requirements, labor laws, and staffing and recruiting technology.
2. Speed
Agencies can accelerate the time it takes to find qualified candidates and expedite the process of hiring them. Many temp agencies, for example, can deliver skilled workers in less than 24 hours because of their access to an extensive pool of candidates. Head hunters can spot and lure in top candidates for their clients because they have their fingers on the pulse of the industries and occupations in which they specialize. A reputable agency has the processes, systems and technology to respond quickly to its clients' needs.
3. Access to Talent
Staffing and recruitment agencies have greater access to talented candidates than most employers. They have relationships with candidates that they have already pre-screened and identified as skilled, experienced, dependable and motivated. Working with an established agency gives you access to a vast, continually growing pool of high-quality, vetted talent that you would not have access to if you were handling staffing and recruiting in-house.
Frequently, the best candidates are not actively looking for a new job. Agencies typically have a better chance than employers at finding and engaging these passive candidates.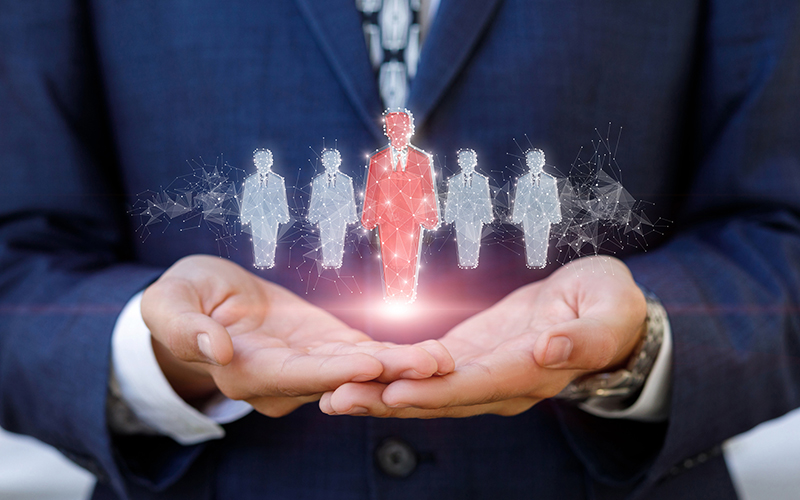 4. Save Time
Time is the No. 1 reason companies use staffing and recruiting agencies. Seeking, screening, interviewing, vetting, hiring, onboarding and training employees requires a significant investment of time, one that tends to be too high for in-house HR departments. Staffing agencies save employers time by managing the entire process and ensuring clients end up with the best possible workers.
5. Save Money
Saving money is another benefit of working with employment agencies. Employers can lower their overhead HR costs by partnering staffing and recruitment agencies that manage the entire pre-employment process as well as some post-employment tasks such as drug screening, workers' compensation, payroll, and benefits administration.
6. Employee Retention
New hires are expensive and risky. Using data gathered by agencies, employers can measure and influence employee performance, productivity and engagement in order to reduce employee turnover, save time and money, and improve their corporate culture and brand.
7. Boost Business Growth
By hiring agencies to handle staffing and recruitment functions, employers can focus on core business functions and growth. In addition, reputable agencies can provide their clients with top quality talent that further enables employers to meet their business goals.
Final Word
Staffing and recruitment agencies offer a variety of valuable services, as well as expertise, time and money savings, access to talent, and other benefits that are priceless in a tight job market.
Are you struggling to fill your company's job openings? You may be overwhelmed by having to write, publish and keep track of job postings, sort through countless job applications, schedule and conduct interviews, hire and onboard candidates. We can help.
BMA Group provides full staffing, recruiting, outsourcing and HR consulting services. Our expert consultants can help your company stand out as attractive employer in a tight labor market where open positions outnumber prospect candidates.
Let us put our expertise to work for you. Contact us today.