Amid a global Covid-19 pandemic and inflation woes in the U.S., recruiting process outsourcing (RPO) can be a godsend in these uncertain times. RPO is the process by which an organization outsources part of or all its recruitment functions to an external partner. Whether you're running a multinational corporation or a startup looking to scale, RPO can help you adjust your recruitment strategy to one more suitable to this new labor market.
In this article, we'll discuss the advantages of working with an RPO provider, but first we'll take a quick look at the RPO market.
RPO Demand Grows
The global RPO market is growing and is projected to expand at a compound annual growth rate (CAGR) of 17.6% to reach $25.8 billion by 2028, according to a recent report by 360Research Reports. Other studies show similar results.
Most RPO clients are large companies in banking and finance, IT and telecommunications, pharmaceutical and life sciences. In addition, organizations that lack full-fledged HR departments hire RPOs for end-to-end recruitment solutions.
Increased global demand suggests a new understanding of the value and benefits of RPO, notably how the agility and flexibility of RPO allows companies to pivot during sudden disruptions in labor markets. More companies are hiring RPO providers not just for talent acquisition but for total talent management.
Advantages of Hiring an RPO Provider
1. Scalability and Agility
RPO makes companies more agile and scalable. It enables them to adjust their hiring activity based on short- and long-term workforce strategies as well as unanticipated shifts in business conditions, thus helping them achieve their business goals. RPOs have the resources, recruitment expertise and technology to quickly adapt to their clients' needs and deliver tailored solutions.
2. Diversity, Equality and Inclusion (DEI)
Building a diverse, equal and inclusive workforce is one way to reach, attract and retain top talent. DEI creates a healthier, more functional and fair system that job candidates, especially millennials and Gen Zs, value and desire. By recruiting diverse people, RPO providers can help you develop a genuinely diverse, inclusive workplace.
3. Lower Recruitment Costs
RPO saves time and resources. It lowers per-hire costs and minimizes or completely eliminates fixed recruitment costs, such as expenses related to salaries, technology and office space. Fixed costs add up regardless of recruiting activities or hiring volume, unlike RPO costs.
4. Access to Expertise
In a significantly different and intensely competitive post-pandemic labor market, acquiring and retaining talent is more complex than ever. RPOs offer specialized recruitment expertise that is adaptable to local and global, soft and hard labor markets. This is their bread and butter and not another HR task of many they must perform for their organizations.
5. Cutting-Edge Recruiting Technology
The RPO industry is using emerging technologies to serve their clients in an increasingly digital world. For example, they're using artificial intelligence (AI) to streamline the recruiting process, such as AI-powered chatbots that improve candidate experience with real-time interactions and regular updates. Following are some of the most helpful technology RPOS use:
Applicant Tracking Systems: help hiring managers receive, store and track job applications and resumes.
Human Capital Management: used to optimize various stages of an employee's cycle, such as onboarding, training and performance reviews.
Candidate Relationship Management: increases candidate engagement by building relationships through email marketing, alerts, etc.
Talent Intelligence Systems: AI-based platforms trained to analyze a centralized talent database and recognize patterns, provide insights and generate reports.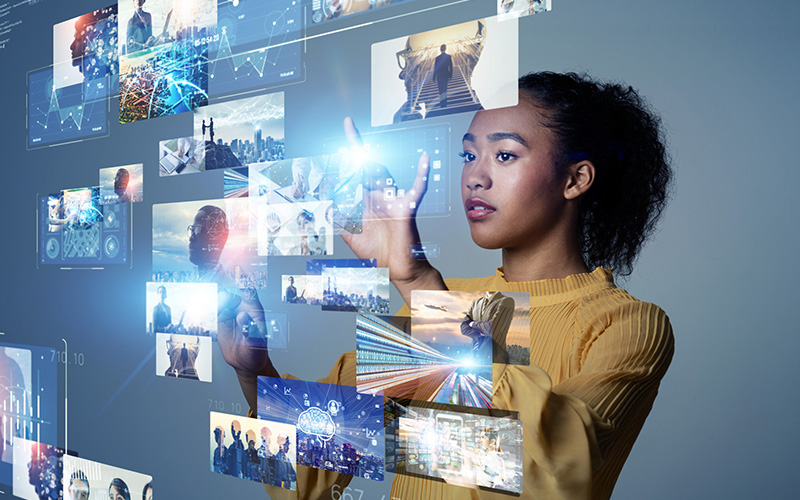 6. Global Recruiting Capabilities
In our globalized marketplace, many RPOs have experience and capabilities in global recruitment, which effectively broaden their clients' horizons and provide a competitive edge. These providers have access to global talent pools and can source high-quality candidates in different countries, closing the talent gap and shaping a more diverse and inclusive workforce.
7. Remote Hiring and Onboarding
Remote hiring and onboarding used to be the exception, but post-pandemic job seekers expect, and often prefer, a virtual process. Many employees who worked remotely during and/or since the pandemic prefer flexible remote or hybrid work arrangements and the convenience of a virtual recruitment process. RPOs are equipped to reach and engage remote-only candidates.
Wrapping It Up
Given the many advantages of RPO, companies stand a better chance at recovering from pandemic-related HR woes by partnering with reputable RPOs. BMA Group has 25 years of experience in multi-regional staffing, recruiting and outsourcing solutions. We have the expertise and technology to provide world-class RPO services tailored to your particular needs. Contact us for more information about how our RPO services can help you beat the post-pandemic labor market.