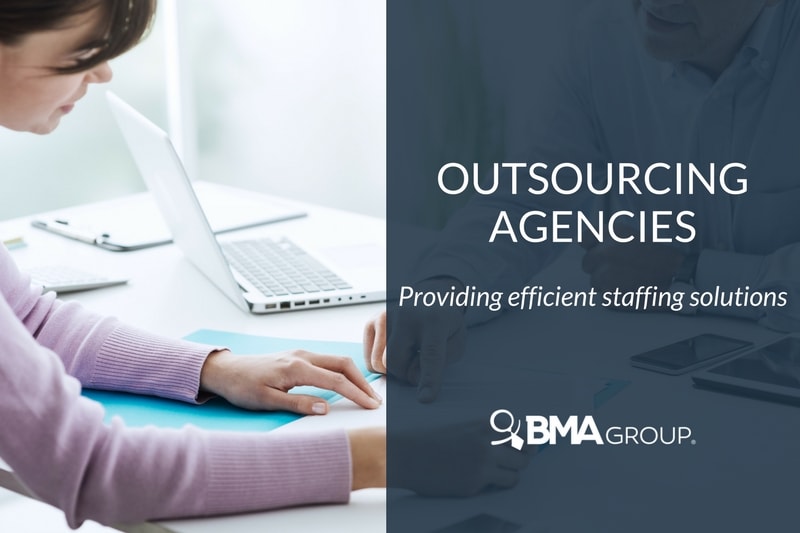 Are you looking for a prime outsourcing agency? This is what you need to know.
If you're looking to increase your company's efficiency, hiring an outsourcing agency is the way to go.
To ensure a company's consistent level of productivity, you need to recruit the right candidates for the task. And what better way to obtain top-notch talent than by hiring an outsourcing agency? Outsourcing is the cost-effective, essential staffing solution your company needs to implement ASAP!
Outsourcing is more than just an HR trend! Is a rentable investment to obtain a high efficiency level in your business. Prime outsourcing companies distinguish themselves for the following qualities:
Professionalism

Efficiency

Experience

Focus on well-being of their clients
An exemplary outsourcing company offers you a variety of services that will make your life easier as an employer—from business process outsourcing (commonly known as BPO), to staff on demand. They won't shy away from showing the tangible results and reports you're looking for.

Don't be afraid of turning the heat up and putting your potential outsourcing agency to the test. Before contracting any outsourcing agency, you should ask them these questions:
1. Are your customers satisfied?
The outsourcing agency you're looking for should have satisfied customers. Look for superb job reports, the BPO agency's domain of the industry and constant communication with their clients when evaluating the agency. Remember: if their previous clients are satisfied, you will be too!
2. Could you show me samples of previous work, especially ones that are related to my company?
Before saying yes to an outsourcing agency, it can be helpful to look at their previous projects. This method helps you associate with their preceding end results. When asking this question, looking at projects that relate to yours is the best way to evaluate the agency's work.
3. What is the size of the team that will be involved with my company? What is their expertise?
As an employer, your priority is to know how many employees will be working on the project and what are their strengths. Depending on the team's size and their knowledge, you can depict how long it will take for them to finish the work efficiently. It's important to concentrate on the capability of the candidates. You want to hire workers with broad expertise to fulfill your project's objectives.
4. How will you manage the project?
The management details of a person or company can come in handy. Knowing how they work and what's their method gives you an estimate time on how long it will take for the project to be completed. Furthermore, it will give you a depiction of the quality and value of their work.
5. Does this process suit you?
If the method they follow is related to the way you do your work, then it's the ideal BPO agency for you. It is important to find a resemblance in the work process. This way, both parties know the expectations and objectives to accomplish.
6. What are your security measures?
When contacting an outsourcing company, instruct them on your firm's policies and regulations. Understanding the overview of the company's policies makes them capable to inform candidates in advance of the regulations they have to follow.
7. What are the contract details?
In any job, there's a written contract. You must ask questions to comprehend thoroughly the BPO services stipulated on the document when discussing the terms and conditions of the agency. This will eliminate the possibility of misconceptions in the business agreement.
8. What are the financial terms?
Addressing the cost of the BPO services permits you to estimate the value and effort the company puts into their work. Don't think about outsourcing as an expenditure! Evaluate the company's performance and invest in their top-notch outsourcing services. You won't be disappointed with staffing solutions that outstanding BPO agencies have in store for you!
Employer, we understand that a company's success relies on the efficiency of the workforce. To achieve business efficiency, one must work collectively to deliver an exceptional job performance. Outsourcing agencies offers suitable candidates to complete your company's specialized projects. By hiring outsourcing services, you're one step closer to your business success. What are you waiting for? Invest in BPO services today!
LEARN MORE ABOUT THE ADVANTAGES OF THESE SERVICES ON YOUR SALES FORCE BY READING OUR FREE EBOOK: "WHAT OUTSOURCING SALES CAN DO FOR YOU". CLICK BELOW TO DOWNLOAD!