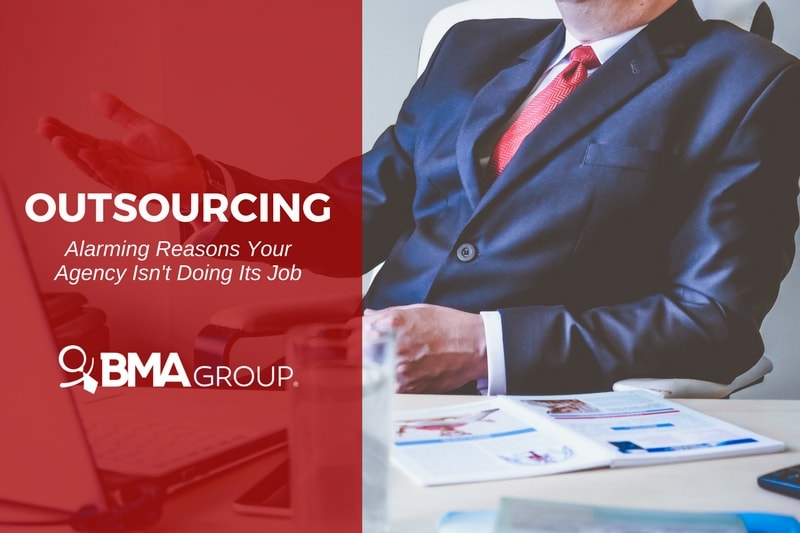 Your outsourcing agency should be a trusted business partner
In a way, they become your business by taking care of your company's human resources tasks to help you be more efficient and cost-effective.
Of course, not all relationships—business or otherwise—are successful. While some are peaches and cream, others are simply doomed. Take a moment to evaluate the kind of relationship your company has with its outsourcing agency.
Here are five things you should look out for in a bad relationship:
These red flags are a certain sign that you should fire your outsourcing agency right away.
1. Lack of Transparency or No Communication at All
Communication is the foundation of a solid and trustworthy relationship with your outsourcing agency. After all, they will get to know some of the ins-and-outs of your business. Once you start working together, concerns or demands will arise. Therefore, the agency should maintain constant communication with your office. They need to make you aware of any issues and consider what your business needs before deciding on anything important. Also, communication is a two-way street. So, if the agency is not listening to your needs, or your feedback, show them the door.
2. Not Making Recommendations
The job of an outsourcing agency is not only to supply candidates and take care of the recruiting process, among other tasks. A professional and reliable agency should make recommendations based on their expertise. Where can you cut down on costs? What processes could improve? What is the most cost-effective way to achieve your human resources goals? This is the kind of input your agency should be able to provide. If they're not, then that agency is not adding to your business.

3. Just a Handful of Services
Business process outsourcing services can be permanent, temporary, or occasional. Regardless of the frequency, the outsourcing agency should provide the services you need or may need in the future. Besides the typical recruitment, a solid agency should be able to take care of employee benefits administration, workers' compensation management, and regulatory compliance assistance, to name a few. Find an agency that can provide all the services you need, or might need.
4. One-Size-Fits-All Approach
Every company has different needs, especially when it comes to human resources. A good outsourcing agency knows this. Therefore, make sure that your agency is not handing cookie-cutter solutions to your needs. Think about the peculiarities of your business and go with the agency that provides tailored solutions based on those needs.
5. Limited Resources
Top business process outsourcing providers know they exist to facilitate running your business. When an outsourcing agency lacks the technological resources needed to keep you updated, or to give you a competitive edge, it's only slowing down your growth. You can do better. Also, there are times when you may need an on-site team to take care of certain processes. Make sure your agency can deploy an on-site team for any special project in your pipeline.
In a nutshell, BPO services support your company's growth. If your outsourcing agency is doing any of the above, consider letting it go. On the other hand, if your company is not outsourcing any business processes yet, beware of these signs. Now you know where they'll take you.
You can always rely on an outsourcing agency with vast experience and a good reputation. BMA Group provides BPO services and has been in business for 20 years. Based in Puerto Rico, this outsourcing agency caters to both Spanish- and English-speaking clients the Caribbean, Latin America, North America, and other international markets.
LEARN MORE ABOUT THE ADVANTAGES OF THESE SERVICES ON YOUR SALES FORCE BY READING OUR FREE E-BOOK: "WHAT OUTSOURCING SALES CAN DO FOR YOU". CLICK BELOW TO DOWNLOAD!